Alamodome | San Antonio, Texas
You love bad bunny? His hits? His personal? His live performances? Well guess what? He's touring AGAIN for 2022 and you have another chance to see him, and his glory, live on stage! The "Worlds hottest tour" is on the road and travelling through North, Central and South America, kicking off in the states. Bad Bunny comes to Alamodome, San Antonio, Texas on Wednesday 7th September 2022. For tickets for the hottest event of the summer, scroll up and book directly from this page by selecting the 'get tickets' link, do not miss out on this opportunity!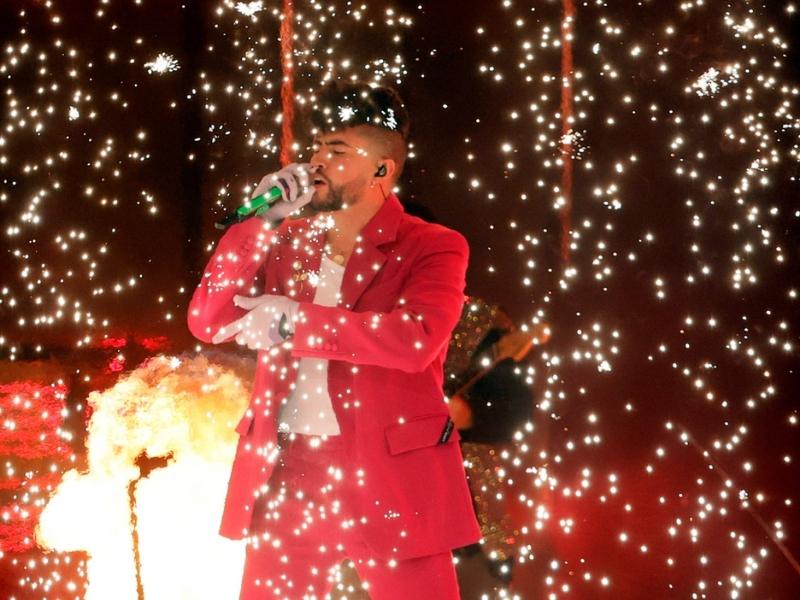 Bad bunny is probably one of the coolest rappers on the planet right now, he's everywhere you look and it seems there is a new hit every 2 minuets! He throws out platinum selling albums like they're going out of fashion and we can't tell you how many billboard hits this guy has had! You might best remember him for his hits like "Mia", "Amorf-da" and "I Like It" and his huge collaborations with stars like Drake, Riki Martin and Jlo, or the fact he's been nominated for and won multiple grammy awards, he's unstoppable right now and we are SO excited to see him live again in 2022 for "Worlds hottest tour"!
Bad bunny is an all round hero, excellent music, a diverse style, fantastic contributions to music AND a great guy for standing up and speaking out on so many important issues, considered an activist and strong supporter of the LGBTQ community, as well as creator of the 'Good bunny" foundation for the disadvantages children in his Puerto rico. We love his confidence and fearless attitude, and cannot fault him as an astonishing live act, fans are in awe of this incredible guy on stage, throwing out banger after banger, executed as crisp as a studio album with the energy of a raging bull, hes simply exceptional and gets better every time.
Head along tot he outstanding Alamodome, San Antonio, Texas on Wednesday 7th September 2022 to see Bad bunny doing his thing, tickets are available now from the 'get tickets' link just above!